There's no faster way to update your everyday looks than picking different types of bags. Having a range of gorgeous bags is an obsession and we support it with a whole heart. Bags are literally that one accessory that must be picked every time you go out. You should not miss out on them and that is why here are some of the most exclusive pieces for you. Everything that we love in the world of bags is here. Check them out-
Foldover Bags
This one is a type of sling bag but with just a little improvisation. A sling or shoulder bag has the most utility amongst all those bags that come with a long string or chain. Apart from handbags, these are the only bags that look stylish and can be used to keep our essentials. This foldover bag, as the name suggests, has a very unique design as it folds itself from the top. Just like a flap, this bag folds itself on the topmost section and look very chic. You can pick this one for your college or for casual dates as it will add character to your look. Since it is a unique piece, it will definitely cast a great impression. The advantage of this bag is that it can be expanded according to utility and it also comes with a long string for carrying easily.
A Baguette Bag
A Baguette bag is a really small and compact bag and it comes in the range of fancy and luxurious bags. With such minimal utility, this bag has still gained a lot of attention and popularity. This bag has literally proved that bags are not meant for utility alone; they should be chosen by keeping in mind the style factor as well. There are so many designs available in this baguette bag and all of them are pretty impressive. Snakeskin patterns, croc design, animal designs or regular solid colors are all worthy. A baguette bag comes with a short strap that ends near the bust. So before you know, the length of this bag ends there and then. Pick this one with your party outfits for the most flattering attire ever.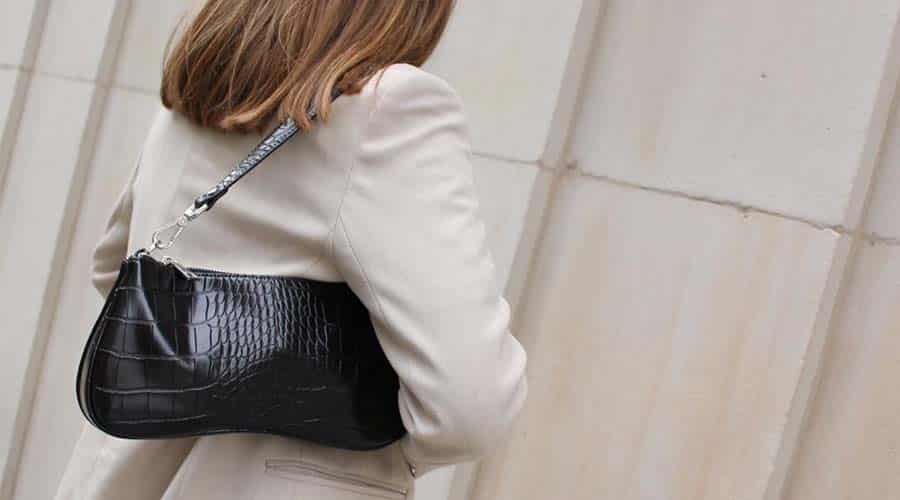 A Fanny bag
A fanny bag is also called a bum bag and is actually a common pick for all those who are going on a trek. The supreme quality and utility of this bag have forced us to have it on the list. This bag comes with a waist belt with which you can easily attach it to your waist and make it a utility piece in your everyday styling. This fanny bag has been used by trekkers for a really long time now but today, it is seen in so many fancy designs with embellishments, prints, and patterns. This feature has turned this bag into a fancy piece and thus. we strongly recommend picking this one. Also called a blet bag for obvious reasons, you should pick this one in contrast colors to match your outfit perfectly. This one surely adds character to your attire.
Love for logo
Many brands have started curating bags with a very bold logo on the entire bag. And this logo is not placed on one side, it is on the entire bag. This look is to die for! Love for logo bags is eternal as they have the potential to mark their existence from a distance. They will be noticed and asked about wherever you go. So, do not miss out on them and pick them in whatever brand appeals to you the most. Logo bags are great for monochrome outfits because only then, they will be highlighted the most. A logo splash on the bag is the perfect piece for you.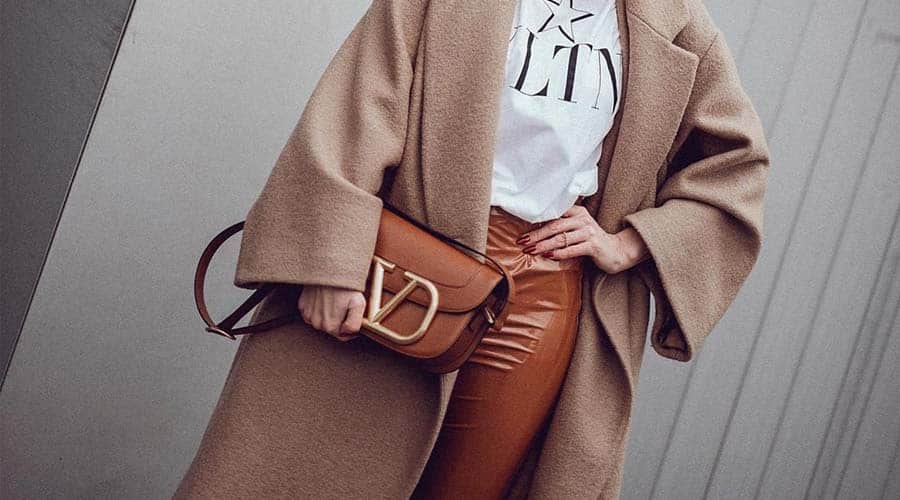 A luxe gold clutch
A regular bag with a twist. Whenever we talk about gold, it is bound to turn heads around. The sole reason for this is that gold is a signature style and it looks flattering from a distance. There are so many ways in which bags are embellished and this luxe gold style is the most perfect one. Pick a fancy Minaudiere clutch in luxe gold-tone and gift your outfit the best friend it needs. It is ideal for evening and makes for a surprisingly chic day bag!
https://urbanategirl.com/wp-content/uploads/2020/02/bagsfeature1.jpg
800
1100
admin
https://urbanategirl.com/wp-content/uploads/2019/09/urbanategirl-logo-300x86.png
admin
2020-02-02 12:48:39
2020-02-21 13:08:58
Bags that add a touch of character to the outfit