Whether a dress person or not, there's no denying the fact that dresses are an indispensable part of a woman's wardrobe. It is a versatile piece of clothing that can be worn on multiple occasions, no matter if it's formal or casual. Dresses are something you can always reach for when you don't have anything else to wear or want to play safe with your outfit. Moreover, dresses can be styled in a plethora of ways, you can choose to dress them up or dress them down based on where you are heading to or what the day demands.
Since we have entered a new year, it would make sense as to why we want to rebuild our wardrobe or include some really interesting and trendy pieces to it. So why not start with dresses that happen to be a wardrobe staple? Speaking of which, certain dresses are gaining a lot of heat at the moment, and they are expected to be the next big thing in 2021. Ahead, we have listed some dress trends that definitely deserve a spot in your wardrobe.
Bare-back dresses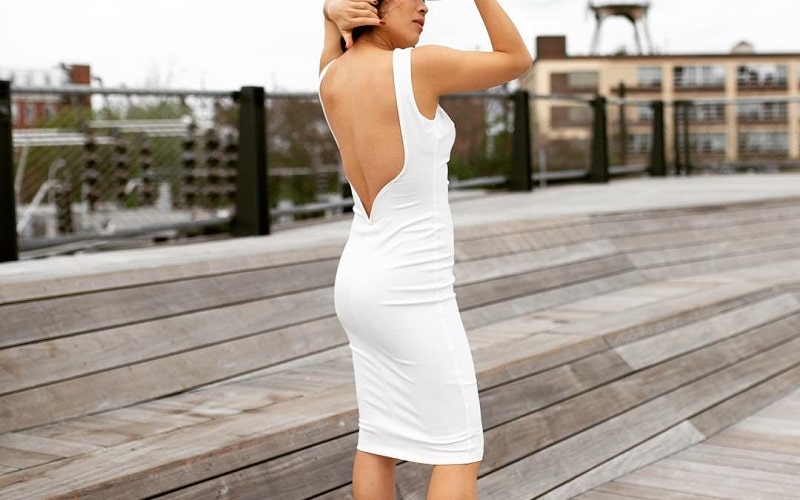 Dresses with wide-open backs are one of the hottest trends of the season, they are everywhere you see. Several brands and designers have come up with their own iterations, meaning that there's something for everyone. The skin-baring look at the back adds a sexy appeal to the look and levels up the fashion quotient.
Sultry sweater dresses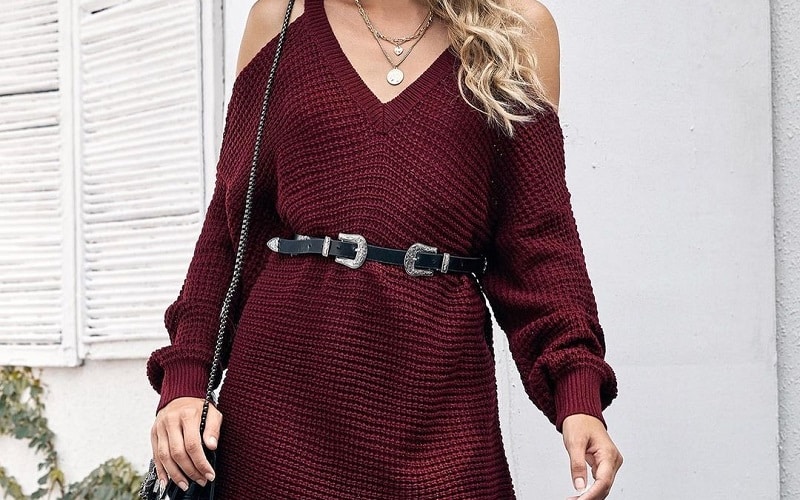 Sweater dresses have been around for a while now, but they never really managed to impress the crowd. Going with the latest trends, sweater dresses are all set to take the fashion world by storm. Sweater dresses have been reimagined this year, and they look cooler than ever. Feel free to toss aside your boring sweater dresses and make a room for chic and sultry sweater dresses in knit forms. Moreover, several interesting updates have been given to sweater dresses, and that includes cutouts and cold-shoulders that make even the simplest sweater dress look more elevated. Sweater dresses are as arresting as they are comfortable, your wardrobe could totally use such dresses.
Mesh dresses
Mesh dresses are one of the most popular 90s trends, and they are making a comeback this year. Mesh numbers, especially in printed versions remind us of the 90s that was all about grunge aesthetic. You can find mesh dresses in a myriad of uber-cool and chic prints. And when it comes to styling a mesh dress, it looks the coolest with chunky combat boots.
Dresses featuring bold shoulders
You don't have to try very hard when it comes to making yourself look chic in dresses with bold shoulders. The shoulder detailing is pretty strong and eye-catching in itself, you won't need to put in too much effort to create a chic silhouette. If bold looks are more your style, then you should definitely consider investing in such dresses. A slinky minidress featuring bold shoulders will have you party-ready in no time. When styled correctly, it can help you stand out from the crowd.
Minimalist maxi
If you are a huge maxi fan, especially the ones that fall more on the simpler side, then you have a reason to rejoice as simple column dresses are expected to be one of the hottest dress trends of the year. The spring 2021 runways were flooded with minimalist maxi dresses; they were arguably one of the most prominent dress styles. The ones in solid neutral hues are especially on the rise, and the best part about them is they can easily be dressed up or dressed down depending on the look you want to create.
https://urbanategirl.com/wp-content/uploads/2021/01/142440991_114218884_n.jpg
500
800
admin
https://urbanategirl.com/wp-content/uploads/2019/09/urbanategirl-logo-300x86.png
admin
2021-09-11 05:53:55
2021-01-29 06:35:20
New dress trends that are worth giving a try in 2021