Are you confused as to what to wear to an office party? What would look good and how can you style your clothes to make them look formal and professional yet at the same time look dressy for the party? There are several outfits you can adorn when you are going to a formal party or an office party. There are so many options for you to style in and glam up for an office party. You can wear a dress or a suit or can layer a dress with a blazer, there are just so many options to look and search from to get the perfect office party looks.
The list below provides you with some information on how can create the ideal outfit for an office party that is elegant and classy.
1: Knee Lenght or beyond Bodycon dresses


If you are going to an office party and you are looking for some stunning dresses to wear and are confused as to what to wear, then you can always choose one of the versatile ones which is a bodycon dress. Bodycon dresses can be worn in the office, an official party, a celebration. Even wedding. You just need to look for the one appropriate for the event. You can get a stunning bodycon which is dressy and at the same time professional and appropriate for the celebration. Pair it with some heels.
2: Suit


Suits are the ultimate professional clothing that you can wear at any office-related event. You can wear one when you are going to a meeting or even when you are going to a party. Suits are such a versatile piece being stylish, chic, and professional all at the same time. You can adorn suits or can make one by pairing different things from your closet. You just need pants, a good blouse, and a blazer. You can make the blouse dressy or professional depending upon the type of event hosted. You can even switch the blouse with a slip top. Pair the suit with some stunning heels and voila you are ready.
3: Blouse and skirt


One of the classic pieces has to be a blouse and a skirt. There are different kinds of skirts and blouses that you can match and create an outfit out of. Here you can use some classic shirts, slip tops, bodysuits, even some corsets appropriate for the event, and for the skirts, you can look for some pencil skirts, flared skirts, midi skirts, even a slip skirt. You can style any dressy or casual clothing into something professional. Style with some accessories and the look is complete.
4: Pants and blouse/shirt


Here instead of a skirt, you can look for some pants and trousers that you can wear to the party. Pants and blouse is a stunning combination and you can create an outfit and wear it to the office party. You can get a blouse, shirt, slip top or even a corset top and pair it with some beautiful pants or trousers. If you want to make them look more professional you can pair a blazer with it and create a suit out of the outfit or else this combination itself is amazing.
5: Jumpsuit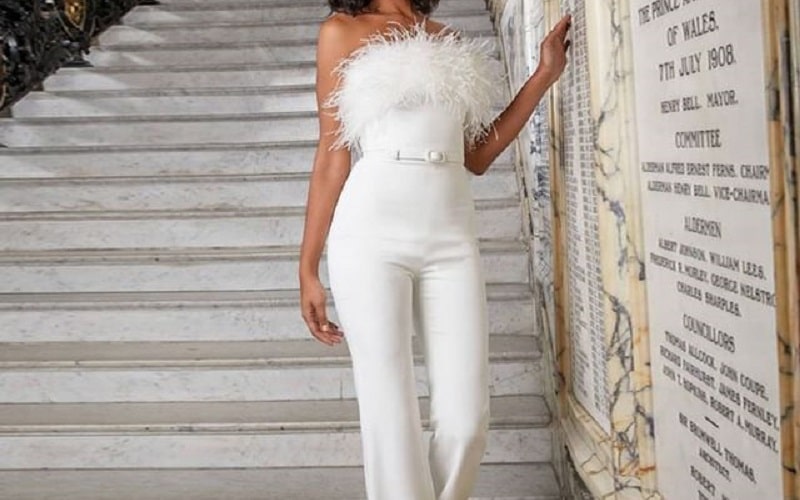 If you want a change from the skirt blouse/shirt pant and want to look stunning and professional at the official celebration then you can look for a jumpsuit that is dressy and classy. Several jumpsuits can meet the mark and you can style up for the event. You can add some accessories and create a beautiful look for the celebration. Look for what kind of a celebration it is going to be and then see what level of dressy and professional you can be for the event.
You can look classy, stylish, fashionable, professional all at the same time with the right style and clothes. You need to know your style and what compliments you to make the best of looks. One of the most important things is to have confidence in your self and to be comfortable with who you are. You can look for other clothes and accessories that you can adorn and that will make you look stunning and classy and would be perfect for an office party.
https://urbanategirl.com/wp-content/uploads/2022/04/feature-party.jpg
500
800
admin
https://urbanategirl.com/wp-content/uploads/2019/09/urbanategirl-logo-300x86.png
admin
2022-07-22 10:57:45
2022-04-08 08:24:19
Glam up for an official celebration