What if we tell you that you could buy your favorites and sell your old fashion apparel online? Isn't it amazing to have a marketplace for selling and buying fashion! It is the most perfect way to refresh your collection with the poshest brands. Poshmark is one such gateway where you can buy and sell new and used articles of yours. It is a huge social marketplace that deals on the web and aids all those who wish to buy and sell their clothing, footwear, and accessories, home products and everything you name! Headquartered in the Redwood City of California, Poshmark operates globally on the web and is a very distinctive platform. Every website we explore, we look for new clothing, accessories, and shoes in every category in our favorite brands.
But Poshmark is something different. Yes, they do showcase all these categories but not just handpicked from retail brands. They display old clothing too that may have been a part of someone's personal style at some point of time. But now they're just tired of seeing it on the closet shelf. So instead of just throwing it away in the trash, they decided to sell it. That's when Poshmark came to the rescue. It offers an extremely versatile platform where you upload y  our old and new clothing.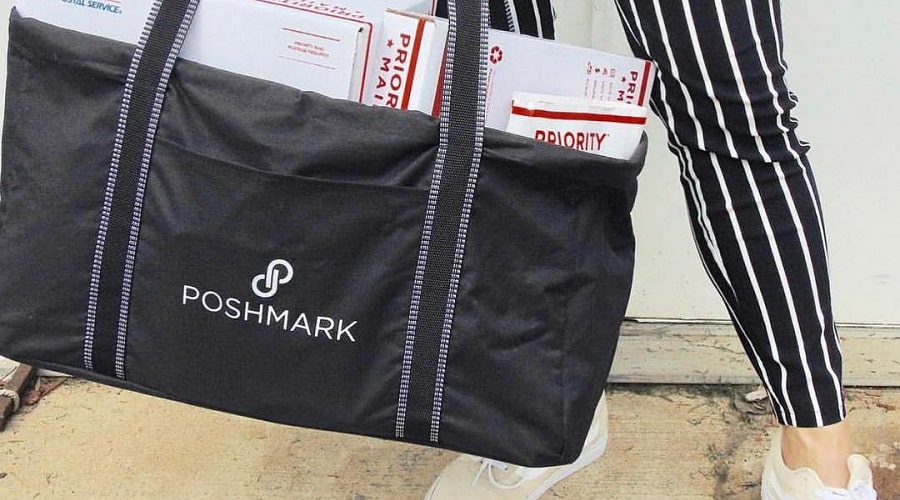 New clothing-that doesn't look fascinating on you or cannot be returned at the store; Old clothing-that doesn't fit you anymore or is just not your kind of style. Not just this but the same goes for accessories and shoes as well. Home decor brands and essentials are other major highlights of this website. You could open one tab and keep on scrolling but the list won't end! You will shop more articles than you originally intended to. Poshmark offers this gateway to connect you to all those people who have the same intention as you- buying or selling.
Since it is a social platform, it has successfully connected millions of people around the globe. It has attracted so many people around the world because it is a very distinctive way to shop. With over two million stylist sellers and millions of shoppers, Poshmark has tried to bring together a diverse and vibrant community and succeeded at it. Everyone craves for new things and has a wishlist of their own, Poshmark just makes it more affordable and convenient to complete that wishlist. They offer more than 5000 brands from which you can make your choices when buying any stuff. This much variety is hard to find even at a real store!
High-end brands like Coach, MK, Gucci, Louis Vuitton, Tory Burch, Kate spade, Chanel in women are the major attraction of this website. They showcase apparel, accessories like belts, handbags, scarfs, shoes in all these brands to lure their visitors.
Affordable brands like Nike, Levi's, Adidas, Polo by Ralph Lauren, Gap in men are displayed on the website. A huge collection for men is available on the site because why should girls have all the fun?
Kids brands in Gap, Carter, Gymboree are also easily available for your choice. Backpacks for kids, costumes for theme parties, basic amenities for school- Poshmark has everything!
Posh makeup brands like Real techniques, Laura Mercier, Kylie Cosmetics, Huda Beauty, Jeffree star, Mario Badescu will lure you the most. From makeup brushes to foundation and lipsticks, it has everything.
Talking of Home products, there is no limit to the list of products. From bathroom essentials to living room furniture, bedding options to vanity mirrors, office blinders & folders to decorative items like candles, show-pieces, antique mirrors, string lights, dinnerware, curtains and storage items. You name it, you get it.
This global market place has everything LITERALLY!! And when we say everything, we mean it. It has everything that you require for your home, office, personal needs in a top-notch quality. There are no compromises on that! That's why Poshmark has come a long way since its incorporation in 2011. Poshmark is the most convenient way to explore a variety of options and buy them at affordable prices. We promise you won't regret buying and selling your products here. Just get down to business and don't miss out on the best deals that they have curated just for you.
https://urbanategirl.com/wp-content/uploads/2019/09/54fwch.jpg
800
1100
admin
https://urbanategirl.com/wp-content/uploads/2019/09/urbanategirl-logo-300x86.png
admin
2019-07-05 08:21:15
2019-09-20 11:46:27
POSHMARK- FOR THE MOST AMAZING SHOPPING EXPERIENCE EVER!