We girls love the idea of having beautiful flawless skin but unfortunately, blaming it on certain factors our skin doesn't feel all clear and gorgeous without making the use of some makeup products. While there's nothing bad to be your natural self and embrace what you have got but some days call for some glam and drama and there can be nothing better than makeup that can help to conceal the imperfections and flaws present on the face like acne, acne marks, redness, etc. And speaking of redness, as long as it is a hint of blush on your cheeks it can be tolerable but not if it's a sign inflammation, acne, rosacea or even winter frost for that matter. All these pesky red spots can be irritable and annoying for anyone and they can literally bring your whole beauty game down in a go if not worked upon. But when you have makeup as your lifesaver, nothing can really stop you from achieving that flawless-looking appearance. We have formed a step by step guide for you that will help you in concealing all those red areas/spots like an absolute pro.
Prime your face
After ensuring that your face is all cleaned, toned and moisturized, priming is the next thing that you would be doing. Many girls often skip on this step, but in this case, you simply cannot, because this process will ensure that your skin remains all moist and will also help to make your makeup last longer. Besides that, priming also helps in lightening the scars and pigmentation present on your face. Apply the primer nicely all over your face especially your cheeks, and the t-zone and not to forget the red areas. Blend the product nicely on your face and carry on with the next step.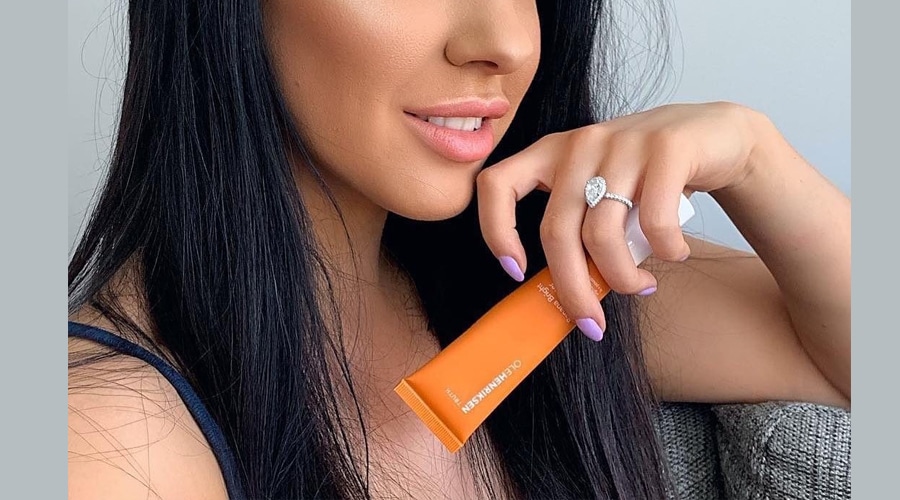 Apply color corrector
A color corrector can help in canceling out the red tone and will give a better start to your makeup. A green color corrector can be used to do this job for you as it helps in concealing the red areas very effectively. Take the product and apply it on the affected areas and blend it nicely. After you have put on the foundation, the applied concealer will disappear into the skin while masking the red spots with it.
Apply the concealer
Now that you are done applying the color corrector, the next step is to apply the concealer. Put it on all the red patches and also the minor imperfections that you may find on your face like acne marks, dark circles, etc. Blend the product using a beauty sponge or a brush in a stippling motion. And it's completely up to you if you want to use a stick concealer or a liquid concealer to do the job for you. Just make sure you have blended the product nicely onto your face.
Put on the foundation
Now that you are done concealing all the imperfections or flaws present on your face, the foundation will help in providing you a flawless and even-toned coverage. Concealer and color corrector, successfully hides all the redness on the face, the foundation will just act as add on that will give you a flawless-looking makeup. Using your fingertip, apply the foundation in dots all over your face and then blend it nicely using a beauty sponge in a tapping motion. Just make sure everything appears smooth and even finished.
Finish it off with a setting powder
The last and the final step is to set your makeup with a setting powder. Buff the setting powder all over your face so that your face doesn't appear oily and also looks super matte. Especially, put it on the areas where you have put on the concealer as it tends to become shinier than the rest of your face. A yellow colored powder can be a quick fix to treat the red spots on the go.
https://urbanategirl.com/wp-content/uploads/2020/01/redfacemakeup.jpg
800
1100
admin
https://urbanategirl.com/wp-content/uploads/2019/09/urbanategirl-logo-300x86.png
admin
2020-01-05 07:37:25
2020-01-07 08:09:33
Step-by-Step guide to cover redness using makeup