Deciding on what to wear to certain events and parties can be a little overwhelming for any woman, especially when you have got a certain dress code to follow. While the dress codes majorly are decided on the basis of the party's theme but in a majority of the cases, cocktail attire is something that is considered to be appropriate to be carried to such events. You can say cocktail attire is a standard dress code that is usually followed at semi-formal occasions, which many people call as a cocktail party.
Cocktail attire is not something that you can just put on without any consideration. There are some rules that one ought to follow to do justice to the attire and the occasion as well. When it comes to picking the perfect piece for yourself, you may find endless options to choose from, thanks to all the talented designers. To enlighten you a bit about how to dress up appropriately for such occasions, we have rounded up a list of a few do's and don'ts of dressing up in cocktail attire.
Don't wear anything skimpy/ do watch your neckline and hemline.
This isn't your girls' night out you will be attending. Instead, you should be dressed in a way that looks appropriate from every aspect. Wearing something too revealing or skimpy is only going to attract a lot of unwanted attention, which shouldn't be the case. So always keep a tight check on the neckline and hemline of your dress, make sure the neck isn't too plunging, and also watch the hemline of your dress as well. Avoid wearing anything see-through, transparent, or sleazy as they won't look occasion appropriate.
Don't carry jeans/ do carry trousers.
While jeans can be the most comfortable piece of clothing to carry, but it doesn't feel formal at all. Dressing up in jeans isn't worth the risk when you simply can carry a chic and stylish looking trouser. This is something no woman can ever go wrong with, as it gives a very polished and flattering appearance. Dresses are not the only way to feel dressy; you can also make trousers work for you as effectively. Carry a silk or chiffon blouse with the trousers and pair it up with a pair of pumps and also some amount of makeup.
Don't carry oversized bags/ do carry the clutch.
Carrying the right bag is as important as carrying the right attire. We understand we girls like to carry certain things in our bag that can come handy during emergency situations, but that doesn't mean you will bring your oversized bag to such formal occasions. Regardless of what outfit you are wearing, you should always carry a small clutch along with your attire. It will not only look elegant but will also add some definition to your look. Clutches come with plenty amount of room for you to carry some essentials like lipstick, phone, and some cash or card so make sure you are carrying the right bag to such occasions.
Don't wear casual shoes/ do wear heels.
Heels are something that can't be worn on a regular basis until they are comfortable enough to carry on. They can be best utilized by wearing them to occasions where you need to look dressy as well as to up your style quotient. Wearing casual shoes like sneakers, simple flats are a big no-no as they simply don't go with the vibe of the whole look and occasion. Your heels don't necessarily have to be really high; small kitten heels will also do the job effectively. You can also carry stilettos, pointed toe pumps, block heels to carry with your outfit to add extra lift to the look.
Don't go overboard with accessory/ do wear a statement piece.
Going overboard with the accessories like your jewelry is another big no as it can easily ruin your entire look. It is always safe to go with just one statement piece rather than going with many of the pieces at once. Accessories are a great way to elevate your overall appearance, and they should be done in the right way for them to work for you pretty effectively. A statement piece like your necklace, earrings, bracelet or rings can be sufficient enough to stand out on their own and to make you stand out from the crowd  as well and not to mention, to help you get all the compliments.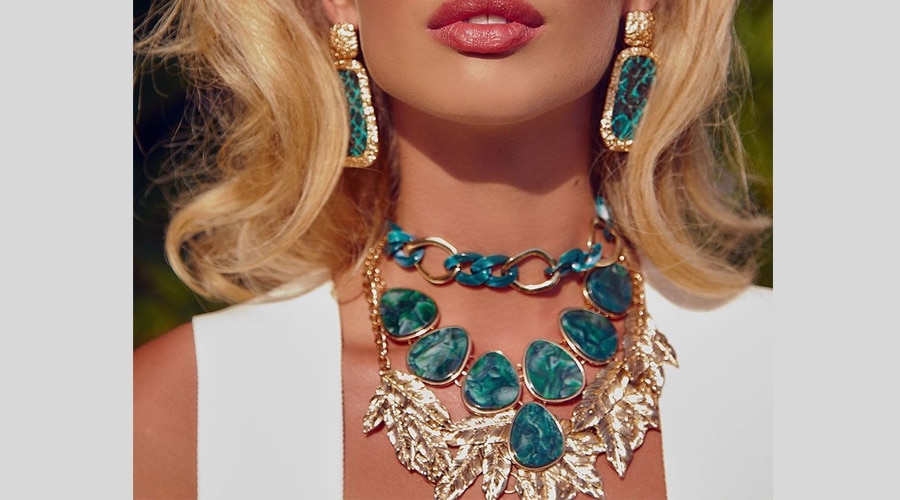 https://urbanategirl.com/wp-content/uploads/2019/12/coctaildress.jpg
800
1100
admin
https://urbanategirl.com/wp-content/uploads/2019/09/urbanategirl-logo-300x86.png
admin
2019-12-24 12:48:25
2019-12-28 13:15:20
The Do's and Don'ts of wearing cocktail attire