Fall is that time of the year when leaves start falling from the trees and so, the temperature is a transition between summer and winter. We drive ourselves crazy picking the perfect clothes every day and when the weather is this confusing, a style guide is what we really need. When fall arrives, we should prep and assemble our apparel in such a way that it looks stylish without feeling too hot or too cold. After all, the fall season is the most loved one because one can stylize with layering without looking over-dressed. It's important to focus on your unique style and then pick the right pieces. We tried to draw inspiration from the street style and brought it here for you. I hope you find something useful to refresh your fall wardrobe!
 LEOPARD PRINT BLAZER & DENIM
Animal prints and especially leopard print is a classic fall outfit. Just how you can never go wrong with prints; you can never go wrong with a leopard blazer too. It has a certain vibe to it that immediately attracts everybody's attention. There's not much you need to do to style this one. Just grab a pair of jeans and a tee, layer a leopard print blazer over it with your ankle boots. It is so versatile that you can wear it to your place of work, casual dining and even sunny day brunches. Other animal prints are also equally trendy and you can pick any in accordance with your mood.
NEON JACKET WITH ANYTHING
There's just a thing for bright color outfits in fall. It's something in the weather that anything bright or neon instantly grabs attention and looks the coolest outfit ever. Although it's not an everyday staple and is also not meant to be worn everywhere. But when it is, you will stand out of the crowd for sure. Fall and winter are actually very calm and quiet seasons- you see minimal crowd on the road. So to wear something this bright definitely requires daring and a bold attitude. Pick any color you like-yellow, blue, green, pink and wear it with cropped jeans.
MUTED PASTELS ARE A BIG YES
For sweet and pleasant weather like fall, pastels are a big yes! Pastels have the ability to speak so much about the attire you're wearing still they are referred as muted-what a contrast! If neon and bright colors are fall's ultimate pick, then pastels are not lacking behind too. Blush corals and soft hues of blue, lemon yellow and mint green to name a few are the pastel color options for different categories like sweaters, jeans, and overcoats. They just look and feel so right for this kind of season. They can give any outfit a very polished and cute look.
 PLEATED SKIRTS FOR FALL
The Fall season is the transition between summer and winter so many summer staples can be included in the ultimate picks for fall. Shorts, skirts and even maxi dresses are a big yes! Pleated skirts are the most elegant invention of this era because they bring such poise and class to the personality. There are just so many mix-match options that you can do with this one. Feeling too hot? Pair this pleated skirt with simple tee and sneakers with scarf around your neck. Feeling too cold? Wear stockings beneath it and an overcoat crop blazer for sophistication. We got your back!
SLOUCHY SEPARATES ARE IN
We've mentioned so much about coordinated sets in pantsuit, denim, and skirts. We've also picked monochrome outfits. But taking mix-match to another level and dressing in slouchy separates is the new thing in fall. For all those mornings when you're too lazy to get up and dress, you will love to flaunt this one without putting in much effort. Grab an oversized coat, a slouchy boy-tshirt, and loose trousers for an effortlessly chic look in the fall season. You can tie your hair in a loose bun and wear vintage sunglasses to look badass.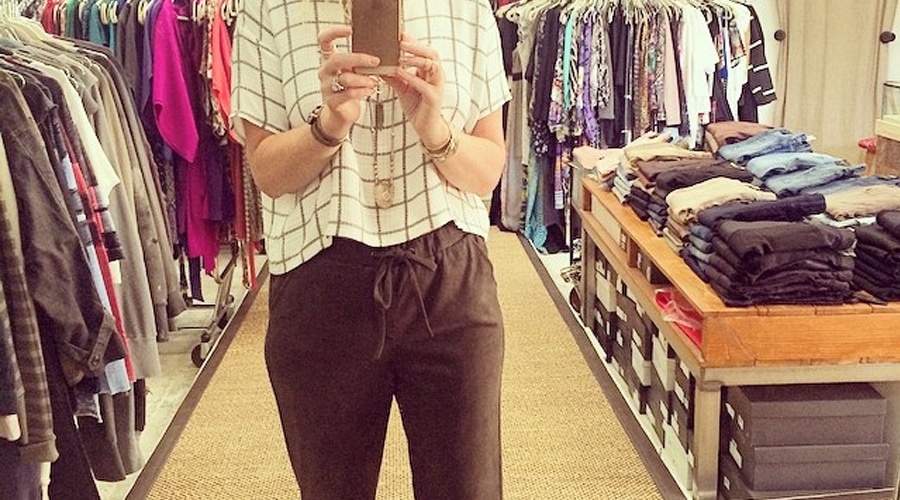 Fall always arrives with a feeling of homeliness. With soft hues in the sky and leaves on the ground, chilly breezes, and pleasant sunshine, this is an unpredictable season to discover yourself and pick the most quintessential outfits!
https://urbanategirl.com/wp-content/uploads/2019/09/wardrobb.jpg
800
1100
admin
https://urbanategirl.com/wp-content/uploads/2019/09/urbanategirl-logo-300x86.png
admin
2019-06-24 13:00:18
2019-09-16 09:45:20
ULTIMATE WARDROBE PICKS FOR FALL