Are you planning to go out with friends or on a date? And are you thinking about what to wear with a pair of jeans? If yes, then you are at the right place. For everyday wear or even formal wear, we all are more diverted towards our favorite pair of jeans, but we all know, in the end, we are confused about what to wear as a top. It is definitely very confusing for all of us to get to a conclusion about this thing. That is why we are here.
We are here to guide you about the perfect kind of top that you can wear while you are going out on a date or going for a night out with friends. Of course, we all know there are many options when it comes to choosing a perfect kind of tops to wear with jeans but the confusion here is what, when, and where? That is the reason why we are here to talk to you about the perfect Uppers to wear with a pair of jeans, such that you are not confused about it further.
Solid Blocks
Solid blocks are definitely our favorite tops as you can never go wrong with them. You will find many reasons to love the solid blocks and you will also find many options of colors in them. Also, when it comes to going for the perfect solid top, you can go for the tops of different styles. Solids would definitely make you feel confident about your looks and also will work as the formal look as well. It is a very clear indication that when you are confused about what to wear on a date then solids can be your go-to option.
Boho Styled Tops
We all know, how much we all love boho and boho trends. But what if we say, you can certainly ace the day out or a night out by wearing these boho tops? That is why we are here to talk more about the boho tops that will definitely look great with a pair of your favorite jeans. Moreover, you will love the look so much that it will make you buy the boho tops and dresses even at a greater pace. Hence, if you are some who is a newbie to the boho trend then you must go for these kinds of tops.
Animal Printed
Animal printed tops are also one of a kind. and if you want to explore the wild side of yourself, then you must check out and try the animal printed tops. It is also a favorite in this list and you can wear them in the fall season as well. It is a must-buy for a fall. Also, while you are wearing this on a day out, you will definitely be appreciated it is a great top for wearing on a day out or a picnic with friends. That is why you must once consider this as your option to wear it with a pair of jeans.
Sequins
While you are going on a date or a night out, sequins can be your favorite ones. The absolute bling you need is fulfilled with these basic sequin tops. Of course, you might be thinking about what if these look over the top. You can really trust us that it won't look over and you will definitely ace wherever you are going. A pair of jeans would go so well with a sequin top and you will definitely fall in love with the sequin trend. Moreover, a sequin top will not disappoint you in terms of looks and also you can wear them on other occasions as well.
Stylish Off-Shoulders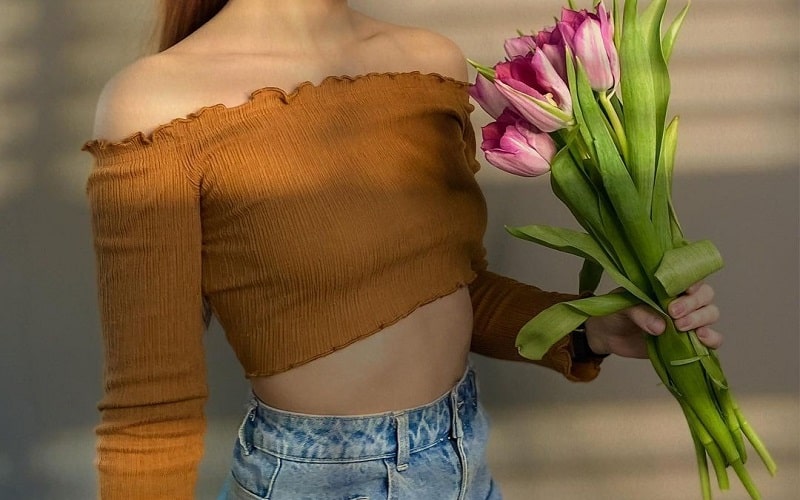 Off-shoulders never go off the trend because of their classic and chic looks. Off-shoulders are definite favorites of everyone out there and moreover, these off-shoulders will work on any print and any fabric. You will find them so classic, that you will find yourself wearing them quite often. You name it and you will find an off-shoulder in that fabric or print. You want solids, you will find solids. You want them silk, you will find them in silk. And that is the reason why it is never off the trend.
We hope this list has helped you out in making the perfect kind of outfit for a day out or a date night. Thus, this was the list of the Uppers to wear with a pair of jeans if you are somehow confused with the outcome.
https://urbanategirl.com/wp-content/uploads/2021/10/244559414_283714683576284_8099001966133774635_n.png
500
800
karan n
https://urbanategirl.com/wp-content/uploads/2019/09/urbanategirl-logo-300x86.png
karan n
2022-05-23 07:56:25
2021-10-11 08:28:56
Uppers to wear with a pair of jeans