Embrace your creative spirit this Thanksgiving season by delving into the world of DIY fashion and crafting your Thanksgiving-themed apparel. Thanksgiving is one of those best times of the year when you can showcase your unique and elegant personality with your sense of fashion and styling. It is the time to dive into your wardrobe clothing collections and try new DIY hacks with the old ones. This Thanksgiving try out DIY hacks and impress your guests with your creativity and uniqueness.
In this article, we will explore the DIY ideas and ways you can use to create an impressive autumn-inspired fashion for this Thanksgiving celebration. So, get ready to strut your old stuff in style with your handcrafted fashion creations!
DIY Ideas for Thanksgiving Fashion
1. Fall-Inspired Sweater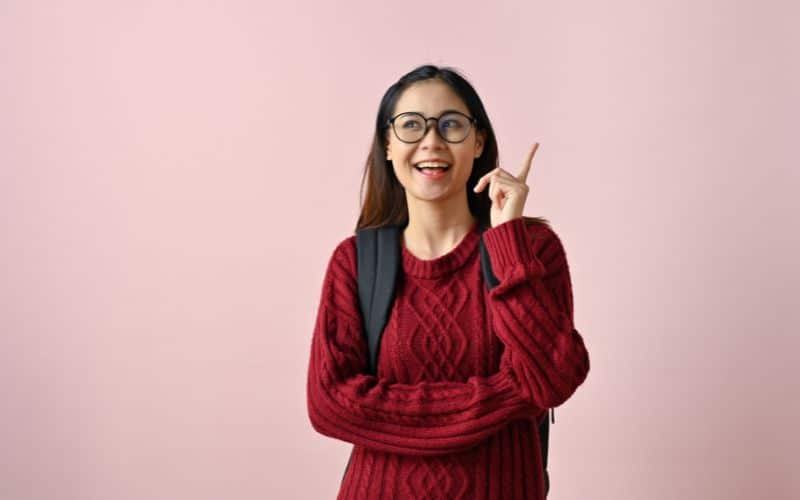 Creating a fall-inspired sweater is a fun way to show the Thanksgiving spirit. You can try acrylic paint with autumn-inspired colors such as brown, orange, and red on the baggy or fitted sweaters to give a warm and cool Thanksgiving look. Moreover, you can also consider painting leaves, flowers, or such autumn-inspired artwork on baggy sweaters and add a playful vibe to the celebration. These fabric-painted sweaters will give a warm and playful appeal to your Thanksgiving party bash. Try the DIY hack this fall season and add a joyous spirit to the celebrations.
2. Fall Leaves Scarf
You can transform your old used plain scarf into a beautiful stylish scarf by trying a DIY hack. For this, you need to choose a plain scarf and paint it with colors of fall such as deep red with white patches and dots or other color patterns in brown, and orange colors. Or why not try painting leaf patterns using fabric makers or embroidery thread? To add more drama to the scarf you add stitch woolen pom poms at the ends. Trying this DIY hack with your scarf will surely keep you warm and stylish at the same time, during your Thanksgiving celebrations.
3. Gratitude T-Shirt
Creating a gratitude-themed t-shirt by designing it with personalized ideas and patterns will give a playful vibe during the Thanksgiving celebrations. You can choose to write down things you are thankful for such as a heartfelt message related to Thanksgiving, or if you want to match vibes with your partner then design personalized patterns on both of your t-shirts and wear them on Thanksgiving Day. For this, you can use fabric markers or paint to decorate a plain tee with your words or appreciation. This DIY hack will certainly add a joyous vibe to the Thanksgiving gatherings.
4. Pumpkin Spice Leggings
This Thanksgiving should only be about fun and experiments. Elevate your Thanksgiving fashion with customized leggings with prints of pumpkin spice. For this, you can use fabric makers or iron-on transfers to add pumpkin and spice motifs to plain leggings. Imagine how wonderful and warm look you will showcase while wearing these comfy and printed leggings during the Thanksgiving celebrations. These leggings will make you feel festive and comfortable throughout the day.
5. Autumn-Inspired Headband
Crafting a headband is the easiest DIY to try this Thanksgiving season. You can design a beautiful headband using fall-inspired elements like faux leaves, acorns, or small pumpkins. Attach these cute elements to a plain headband with glue or sew it. This cute and charming accessory will complete your Thanksgiving look and add a touch of nature's beauty to your ensemble.
Also Read: Skirts That You Must Own
Bottom Line
Incorporating these DIY fashions into your Thanksgiving celebration will not just allow you to showcase your creativity but also add a personal touch to your holiday attire. Whether you choose to go for an autumn-inspired sweater, printed scarves, customized t-shirts, pumpkin spice leggings, or craft your own headband, that will surely give a playful and joyous vibe in the crowd.
This Thanksgiving day try out these DIY hacks to express your individual style and bring an extra layer of warmth and festivity to your festivities. So, get ready to embrace the joy of crafting on Thanksgiving and let your imagination run to create unique and memorable fashion pieces, reflecting the spirit of gratitude and togetherness.
https://urbanategirl.com/wp-content/uploads/2023/11/Creating-Your-DIY-Thanksgiving-Themed-Apparel-1.jpg
500
800
admin
https://urbanategirl.com/wp-content/uploads/2019/09/urbanategirl-logo-300x86.png
admin
2023-11-15 04:35:03
2023-11-04 09:57:46
Creating Your DIY Thanksgiving-Themed Apparel