Although it's only been a year since we have been staying indoors, it feels like we haven't dressed up nicely in ages. While sweatpants are our go-to piece to date, it's about time we introduce some new and refreshing items in our wardrobe to add some life to an otherwise dull and boring closet. As we are approaching the warmer season ahead, it only seems fitting to invest in pieces that will get you through warmer months of the year. Of all the cool trends that have been showcased on the S/S 21 runways to date, skirts have caught our attention. Skirts are an excellent and refreshing alternative to sweatpants; they will breathe freshness into your wardrobe and make it more exciting.
The skirt trends in question are fun, chic, and exciting, they will help you put your best fashion foot forward and make you stand out from the crows. Of all the skirt styles that graced the runways, there were a handful of striking styles that caught everybody's attention, and we personally are eyeing them and cannot wait to get our hands on at least one or two of them, if not all.
Miniskirts
Miniskirts have been trending for a while now, and it shows no sign of slowing down anytime soon. The S/S 21 runways were flooded with a wide range of chic and fun miniskirts that looked much cooler when paired with modest knit tops and flats. It's been a while since we have had a chance to don a miniskirt, but 2021 will give you many opportunities to slip into your favorite miniskirt and make a statement with your outfit this spring.
Wrap skirts
Thanks to the designers, wrap skirts are back in the game, and they are all set to grab all the limelight. A wrap skirt is a timeless piece, and it has been given a refreshing update this year. One of the best things about wrap skirts is they are incredibly easy to style and, at the same time, they add a sense of sophistication and elegance to the look, which works like a charm for your outfit. From bodysuits and basic tees to knit sweaters, wrap skirts can be paired with a myriad of pieces in your wardrobe.
Sheer skirts
Sheer silhouettes and styles were already predicted to be everywhere in 2021, therefore, the arrival of sheer skirts is not surprising. From romantic and dreamy to feminine looks, you can create just about any look with sheer skirts. Aside from adding some flair to your look, sheer skirts will help in elevating your outfit and make it seem more interesting and exciting. You can sport sheer skirts for both your casual and formal outings, just match them with a cute or fancy top, and you will be good to go.
Floral print skirts
Florals for spring is not groundbreaking, this print is expected in spring, but designers have reimagined them this year. Floral-print skirts featuring bold motifs and vibrant hues are a fun and fresh take on simple skirts. The beautiful floral print adds richness to the look and also makes the outfit look visually interesting and forward. You can easily dress them up or dress them down depending on the look you want to create.
Skirt suits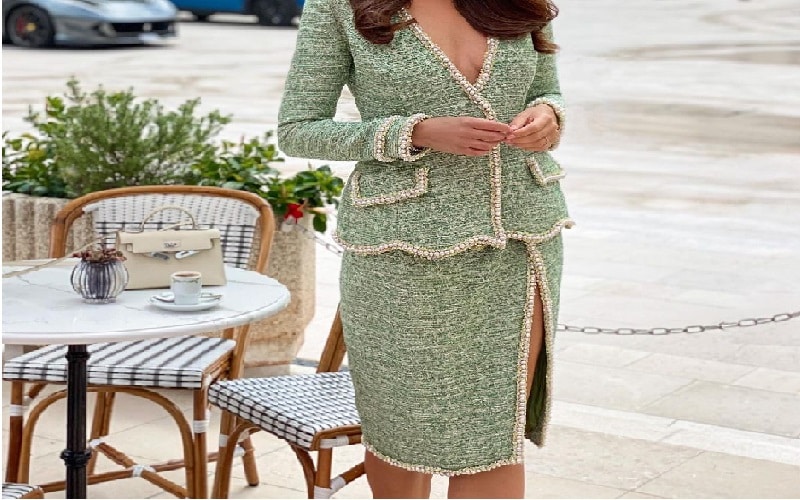 Skirt suits are expected to be one of the hottest trends of the season. One of the chicest and fashion-forward ways to style them this season is by wearing them in the form of a suit set or coordinating set. You can spot these chic and captivating two-pieces in a myriad of beautiful prints, fabrics, styles, and silhouettes.
https://urbanategirl.com/wp-content/uploads/2022/02/226252811_517394669488270_6059661109559795124_n.jpg
500
800
karan n
https://urbanategirl.com/wp-content/uploads/2019/09/urbanategirl-logo-300x86.png
karan n
2022-02-02 08:12:21
2021-07-30 09:48:08
Skirt trends that will be reigning in 2021