Going to the gym for a nice work out session or for yoga calls for picking the perfect yoga pants that are stylish as well as versatile. Yoga pants come in a lot of different styles, colors, and patterns and you can choose any of them according to your personal style. If you are looking for yoga pants but are not sure as to how you should choose the right ones, we are here for you. There are a lot of factors that must be kept in mind while picking the perfect yoga pants. Read on and look for these factors the next time you go shopping!
Flexibility factor
The foremost thing you should look for while choosing yoga pants should be flexibility. Flexibility is imperative because that is the whole purpose of wearing yoga pants, right! And it's not just about yoga pants. All types of clothing and apparel should be flexible and comfortable. When you are dressing up, you should feel comfortable and so, this factor has a lot of significance. Yoga pants are meant for exercising, running, and jogging. So, that is why they should be flexible. You need to have an easy movement of the body parts and feel like you are at the utmost ease. All the positions and poses you make while exercising should be without any resistance. Try different types of yoga pants and then make your decision.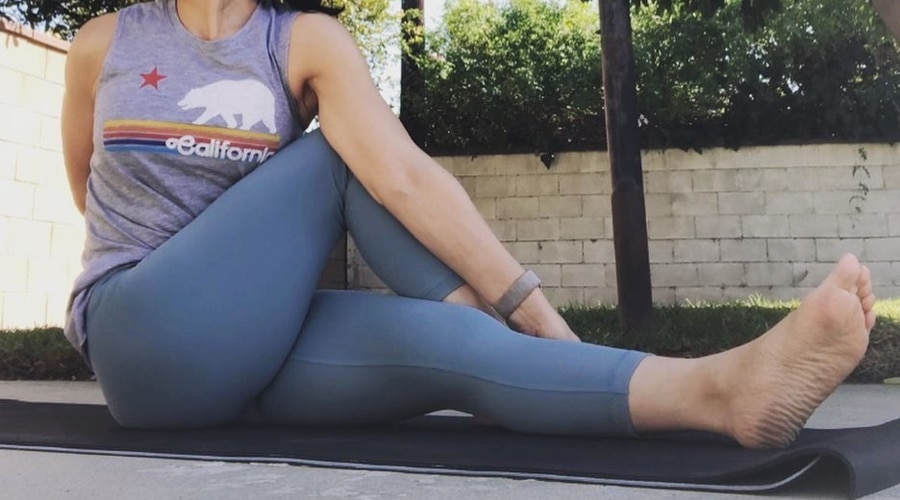 Comfort level
Yoga pants should be comfortable and easy to wear because their purpose is something else. While you are into your yoga pants, you should not feel like they are suppressing your legs or making you feel tight on the inside. The sole purpose of wearing them is exercising that for that, you need to be at the utmost comfort. If you are not, then there will be irritation and itchiness. Tight pants will snug your body parts and will cause irritation eventually. While choosing yoga pants, keep comfort at the foremost level and then choose your perfect ones. Pick them in any color you want and flaunt a style statement along with comfort. These will become your staple outfit if chosen in the right size.
Grip and Support
Yoga pants are meant for the sole purpose of exercising and if they are not in full grip, they might make you feel dizzy and uncomfortable in your own body. The grip factor is very important for all your apparel because it defines the figure and looks of the body. You need proper support for the body parts so that they don't bounce while you are working out. If you need extra support, you should pick thick fabric leggings that will provide grip and make you feel like everything is intact. One should feel comfortable first and then decide on the type of leggings you need. Understand your yoga moves and then decide on the type of leggings you want.
Fitted but Breathable
Yoga clothing should be breathable and should let air pass through your body. If this doesn't happen then you will feel all snuggled up in the clothes and rigid in your own body. But that doesn't mean that your clothes should be loose and soggy. That looks even more stupid because you definitely don't want to appear as a messy person in the gym. Make sure you choose the right amount of fit for your body and then pick yoga pants. They shouldn't be too tight because that will look vulgar. They shouldn't be too loose because that will look funny. Pick the right fit according to your body type and give utmost importance to breathability.
Wide color options
Whenever you are going for gym apparel shopping, make sure you pick the right colors always. Now, what is the definition of right color clothing? Well, it is everything you wish for. There are a lot of options when it comes to yoga pants and you can pick all of them without any second thoughts. Believe it to be true when we say this because you can be as colorful and playful when it comes to picking the right color for your yoga outfits. Colorblock themes, prints and patterns, neon tones, and pastel shades are a big yes for yoga pants. You can pair them with matching or contrast upper options and look for sexy trainers along. Be as creative as you can be and flaunt the best outfit ever.
https://urbanategirl.com/wp-content/uploads/2019/11/yogapants1.jpg
800
1100
admin
https://urbanategirl.com/wp-content/uploads/2019/09/urbanategirl-logo-300x86.png
admin
2019-11-23 10:20:48
2019-11-12 07:55:15
HOW TO CHOOSE THE RIGHT YOGA PANTS?